This week has been an eventful one for the campaign, with new endorsements and, sadly, new data on the Homeless Count in Los Angeles.
First, the good news.
National Women's Political Caucus LA Westside Endorses Traci Park!
Calling Traci a champion for women's issues, the Traci Park for City Council campaign announced she has been endorsed by the National Women's Political Caucus LA Westside. This coveted endorsement adds to the growing list of endorsements from some of Los Angeles' most influential labor organizations and elected officials. It's been more than 20 years since a woman was elected to represent CD 11. That was when Cindy Miscikowski represented the district.
"NWPC LA Westside is proud to endorse Traci Park for LA City Council," said Tori Chica, Director of Political Action. "Traci will be a champion for women across Los Angeles and we look forward to working with her to tackle the many issues that confront women on a daily basis."
"It's time to add another female voice to the decisions being made at City Council," said Traci. "I am so proud to have the endorsement of the NWPC LA Westside and the support of the many women who comprise this extremely important and influential organization. There is so much to be done – from supporting our frontline nurses to fighting for equal pay, equity in the workplace and renewing the fight to protect a woman's right to choose. I will make women and the NWPC proud."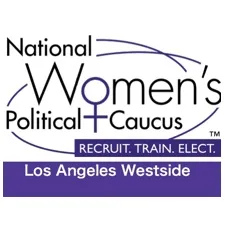 Traci Park Awarded Gun Sense Candidate Distinction by Moms Demand Action!
Traci has been awarded the 2022 Moms Demand Action Gun Sense Candidate distinction! It is given to those that advocate for gun violence prevention and making a commitment to govern with gun safety in mind. "Children's safety has always been and continues to be a top priority for me."
Traci will not take a backseat to anyone when it comes to common sense reforms that will keep our communities safe.
"As our children continue to return to school this Fall, it's important to ensure that they remain safe now, and into the future. That is why, in addition to common sense gun reform, I have been such a strong supporter of Section 41.18 and its enforcement, especially around school zones. Children are our future, and their protection should be everyone's priority."
Traci meets with a young constituent from Westchester, September 7th, 2022.
Greater LA Homeless Count is Released
The biggest story this week comes from the Los Angeles Homeless Services Authority, who published their findings on LA's latest Homeless Count. Remarkably, the numbers released from a count performed in February of 2022 claim that the number of homeless over the last two years has slowed. Yet, a walk or drive through CD 11 counters LAHSA's claim that there has been a sharp decrease in the number of homeless. Frankly, the numbers are not what they seem.
In her statement released shortly after the LAHSA report was issued, Traci said, "Today's release of the homeless count by city and county leaders continues to be sobering. This is not an unsolvable problem; it is a matter of resolve and leadership. When elected, I will focus on the inhumanity of homelessness and encampment living with the urgency this problem demands. We must get people off the streets, for the health and safety of the entire community. We will not criminalize poverty, addiction, or mental health disorders. But we must insist on clean and safe streets, parks, and neighborhoods."
Team Traci On The Move Across CD 11
#TeamTraci and the campaign had two stops to report on this week! The first stop was in Playa del Rey to talk to neighbors about their concerns in CD 11, and how Traci will work for them when elected.
The second stop saw #TeamTraci in Brentwood! It was a great time talking to neighbors about the issues impacting the Brentwood community. If you'd like to host an event in your community, please email [email protected].
Traci Park Salutes Local Labor Unions On Labor Day
Traci is a longtime supporter of labor unions, and is proud to have the support of a handful of Los Angeles' finest labor unions, including IBEW Local 18, SEIU Local 121 Nurses and Healthcare Workers, Plumbers, Pipefitters and Welders Local 761, United Firefighters Los Angeles City, L.A. County Firefighters, the L.A. Police Protective League, Association of Los Angeles Deputy Sheriffs (ALADS).
For Labor Day, Traci restated her support for labor, "Labor is a vital part of the LA Story and mine. I am so proud to stand with and be endorsed by labor. They built Los Angeles, and I will work every day to earn the support they have shown me.''
To see the full list of labor, elected official and community endorsements, please visit Traci's campaign website at: tracipark.com/endorsements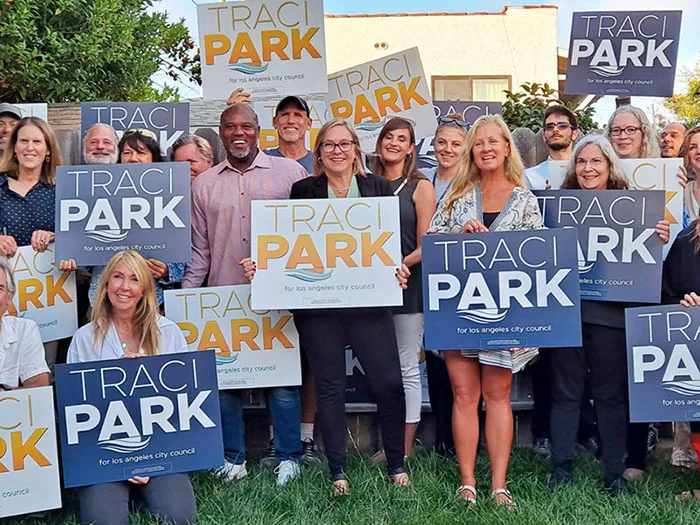 Would you consider making a donation to my campaign so we can finish the quarter with the momentum we need to get our message out to voters across the district?