Slide 1
Traci Park for L.A. City Council District 11
Putting people before politics
Firefighters
We believe Traci will be a terrific partner in helping our firefighters and paramedics secure the resources we need to effectively protect all the residents of Los Angeles. - UFLAC
Pro Choice
Traci will be a champion for women across Los Angeles and we look forward to working with her…
- National Women's Political Caucus, LA Westside
Pro Choice
A Strong Voice in City Hall
Los Angeles needs someone who will stand up for health care workers and their patients. We trust Traci Park…
- SEIU 121RN Nurse Alliance
Traci Park
City Council Community Swearing-In Ceremony
Saturday, December 10, 2022
From 2:00 to 4:00 pm
At Loyola Marymount University
Traci Park
Your voice for a new era in Council District 11 and the City of L.A.
Everyone's Talking About Traci Park
SUPPORTING YOUR RIGHTS AS A RENTER IN LA!
Traci believes that one of our most pressing challenges is to help tenants stay housed. We CAN prevent homelessness before it happens. But not enough effort is directed at preventive solutions, which Traci will work to change! In the meantime, here are some key protections LA renters like you need to know about.
As a municipal law attorney with over 20 years of experience, Traci knows how to create policies that keep neighborhoods safe and help communities thrive. She'll fight for a clean, safe, and vibrant Westside.
Tackle Housing & Homelessness
Prioritize housing solutions that help all of us live more securely.
Restore Public Safety
Ensure first responders have funding, resources, and authority to keep us safe.
Promote Economic Recovery
Support local businesses that contribute so much to our Westside way of life.
Improve Infrastructure
Modernize Council District 11 infrastructure to gain jobs, resiliency, and sustainability.
Strengthen Climate Resilience
Innovate to protect our treasured environment for generations to come.
Prioritize Social Rights
Provide all citizens with the resources and opportunities they need to thrive.
Traci's diverse coalition of endorsers includes firefighters, plumbers, park rangers, nurses, paramedics, lifeguards, and animal lovers!
NWPC LA Westside
Blue Revolution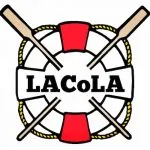 Los Angeles County Lifeguard Association
SEIU 121RN
IBEW Local 18
Westside Current
United Firefighters of Los Angeles City (UFLAC)
Laborers' International Union of North America Local 300
Plumbers, Pipefitters and Welders Local 761
Los Angeles Police Protective League
The Los Angeles Airport Peace Officers Association (LAAPOA)
Los Angeles County Firefighters Local 1014
Traci's Mission
A native Angeleno, Traci's running for City Council to fix what's broken. For too long, current leadership has ignored the voices of the families and businesses that make up our district. Traci will work tirelessly to help businesses and families thrive as we recover from the pandemic and build a bright future.
As an expert negotiator, Traci is prepared to collaborate with stakeholders on all sides of the critical issues we face. She will work for the changes YOU want – and hold herself and others accountable for delivering cost-effective solutions that produce measurable results and meet our goals.
Vote for a Westside where everyone thrives!
It's time to stand up to career politicians who make excuses, ignore their constituents, and get in the way of the changes we want.
Traci is ready to tackle our highest priority concerns and deliver cost-effective solutions with tenacity, passion, and a no-nonsense approach.
She will work tirelessly to help businesses and families thrive as we recover from the pandemic and prepare for a bright future.
Together, we will renew our vibrant and family-friendly Westside community.