CA Lieutenant Governor calls Traci a proven problem solver.
We need women leaders like Traci Park to help move Los Angeles, and California, in the right direction. She is a proven problem solver who will be able to take action on issues like climate change and addressing homelessness. I'm proud to endorse Traci Park for Los Angeles City Council.
Eleni Kounalakis
Lieutenant Governor of California
Organizational Endorsements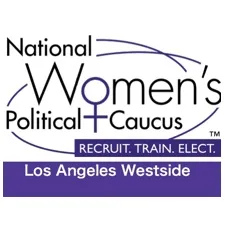 NWPC LA Westside is proud to endorse Traci Park for LA City Council. Traci will be a champion for women across Los Angeles and we look forward to working with her to tackle the many issues that confront women on a daily basis.
Tori Chica
Director of Political Action, NWPC LA Westside
Since Blue Revolution was established in 2017, Traci has actively helped support democratic causes and raise funds for democratic candidates across the country. Her common sense views and passionate advocacy will make her a great leader in the City of Los Angeles.
Dan McCool
Founder, Blue Revolution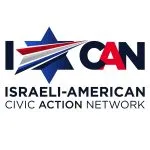 Israeli-American Civic Action Network
Israeli-American Civic Action Network
With rising antisemitism & hate across LA, facing unprecedented mistrust and corruption in our City Council, Traci Park is the smart, sound, and stable leader we need to move our city forward for a safer and more prosperous future for all Angelenos.
The Current Endorsement: Traci Park for CD11
The Current Endorsement: Traci Park for CD11
LOS ANGELES – CD11 has emerged from eight years of Mike Bonin's representation with a case of political PTSD likely unequaled in the entire city.
As documented extensively in this publication, Bonin's unwillingness to work with constituents with whom he does not already agree has left many of them feeling disenfranchised.
Nearly 26,000 of them signed onto a campaign to recall him (6,000 more than voted for him in 2017). Whether its Venetians being called "NIMBYs" for opposing a massive permanent housing development without a CEQA review in an environmentally sensitive area, Pallisadians up in arms over a proposal to convert their beach parking into a tiny home village, or Westchester residents suing to recover the use of their neighborhood park and senior center from burgeoning encampments, this district is ready for change.
Traci Park has a firsthand understanding of this. She was persuaded to run against Bonin before he decided not to pursue a third term after experiencing Bonin's trademark disregard for her neighborhood's concerns.
As she told us in January, upon accidentally discovering that a motel across the street from her home was being converted into a Project Homekey facility, she and her neighbors "repeatedly went to the city with ideas and potential solutions that would set the project up to be a success…We asked for some basic security conditions, and the city rejected every single one of them without explanation."
Ultimately, a lawsuit was filed and the facility's operators came to the table. "Frankly," Park told us, "if the city had been reasonable and cared about engaging with the community, hearing what the concerns are and willing to work with us, it could have been open and housing people in a safe and responsible manner months ago."
This is a lesson that will serve Park well in repairing the damage to public trust that Bonin has wreaked in CD11, and in enacting her policy agenda, which includes an ambitious and detailed plan to approach the homelessness crisis with the attention to detail and data that it deserves.
As for her opponent, Erin Darling, his positions are virtually identical to Mr. Bonin's (who endorsed him early in the campaign).
Darling opposes enforcement of no-camping laws (LAMC 41.18); he favors construction of the PSH development on the Venice Median (and opposed the clearing of the encampments near the Venice library) and he has had a contentious relationship with law enforcement during the course of his legal career.
But rather than engaging Park in a robust debate on the significant differences in their platforms, his campaign is currently focused on labeling her a racist because of a single case in Park's long career as a municipal attorney and her endorsement from disgraced former Councilmember Nury Martinez.
It's worth noting that in 2019, when Martinez was elected Council President, Mike Bonin tweeted out his full-throated endorsement of her, calling her "a passionate voice for a more fair and a more just Los Angeles." On Twitter, Darling's surrogates have even accused Park's supporters of condoning racism, when they're not outright blocking them from viewing posts from his campaign.
This does not bode well for Darling's ability, in the future, to bring this community together and restore the trust in local government that Bonin has squandered. And it is a big reason the Current wholeheartedly endorses Traci Park for CD11.
Park has been a proven champion in the fight to end gender-based economic injustice and support local businesses. Park has dedicated her career as an attorney to advocating for her community, and we are confident that she will make an excellent city council member.
Emily's List
United Firefighters of Los Angeles City (UFLAC)
United Firefighters of Los Angeles City (UFLAC)
The United Firefighters of Los Angeles City are proud to endorse Traci Park's campaign for LA City Council. Traci has demonstrated the leadership and determination needed to be an excellent councilmember. We believe Traci will be a terrific partner in helping our firefighters and paramedics secure the resources we need to effectively protect all the residents of Los Angeles.
Freddy Escobar
President of UFLAC
Frontline Nurses and Licensed Medical Professionals of SEIU 121RN are proud to endorse Traci Park for Los Angeles City Council, District 11. Throughout the pandemic, union healthcare workers have made enormous sacrifices to keep Angelinos safe—often with minimal resources. Now, they need a strong voice in City Hall, and Traci is committed to advocate for nurses. If COVID has taught us anything, it's that Los Angeles needs someone who will stand up for health care workers and their patients. We trust Traci Park will deliver for Los Angeles and its residents.
Traci understands what needs to get done to invest in technologies and policies like rooftop solar, clean energy, and leaky pipe replacement to build for our future. We can hardly wait to roll up our sleeves and get to work with Traci.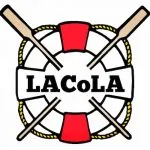 Los Angeles County Lifeguard Association
Laborers' International Union of North America Local 300
Plumbers, Pipefitters and Welders Local 761
Plumbers, Pipefitters and Welders Local 761
"Traci has the interests of working men and women at heart, and she recognizes that investing in our built environment means investing in working families and communities. That's why 761 is endorsing Traci's campaign."
Greg Lewis
Plumbers, Pipefitters and Welders Local 761 Business Manager
Los Angeles Police Protective League
Los Angeles Police Protective League
Traci Park is law enforcement's choice for City Council District 11. She will protect our neighborhoods, make them safer, and be a no-nonsense Councilmember. That's why the Police Protective League that represents the 9000-plus men and women of the LAPD has unanimously endorsed her.
Lt. Craig Lally
President of the LAPPL
The Los Angeles Airport Peace Officers Association (LAAPOA)
The Los Angeles Airport Peace Officers Association (LAAPOA)
Traci Park is a strong advocate for public safety and sound environmental policies that will benefit her constituents in the district and the City of Los Angeles as a whole. LAAPOA is proud to give her our endorsement and support in her race for the 11th Council District seat.
Marshall McClain
LAAPOA President
The choice in CD11 is simple.
Traci Park was the first candidate to oppose Mike Bonin, and is the only choice in this race. She's smart, she's thoughtful, and she's toured every inch of the district.
She is the first step to cleaning up the west side—which is why every common sense opponent that lost in the primary has now endorsed her.
Vote Traci Park for Council District 11
In the other corner, Erin Darling is trying to be as non-threatening and
under-the-radar as possible, hoping you won't notice that he's just a puppet of Mike Bonin and
his activist friends, who are knocking on doors, spreading lies, and trying to cling to power.
And spreading lies they are…DON'T BELIEVE THE DARLING/DSA SMEAR CAMPAIGN. Candidates like Darling – or Bonin 2.0 more accurately – belong in the same trash bin as current racist, corrupt City Council members.
WE SUPPORT TRACI PARK.
Rise Together
Los Angeles County Firefighters Local 1014
Central City Association of Los Angeles
Central City Association of Los Angeles
Traci has a bold vision for increasing economic opportunity, advancing comprehensive solutions to homelessness and bringing desperately needed new housing to our city. We are proud to endorse Traci. She understands the interconnectedness of our neighborhoods.
Jessica Lall
President and CEO of CCA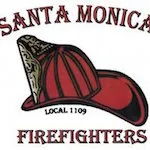 Santa Monica Firefighters Local 1109
Valley Industry & Commerce Association (VICA)
Los Angeles County Business Federation (BizFed)
Los Angeles County Business Federation (BizFed)
Traci Park is an accomplished attorney and community advocate who will bring passion and expertise to City Hall. She has a clear vision for how to move Council District 11 forward and will fight hard to support a vibrant business community that works. Traci has been at the forefront of consequential municipal law matters in Los Angeles for years. She knows how government operates and will be ready to lead on Day 1 as a policymaker.
Susan Trigueros
Chair of the Los Angeles County Business Federation (BizFed) PAC
Los Angeles Association of Deputy District Attorneys (LAADDA)
Independent Hospitality Coalition
Independent Hospitality Coalition
Traci has been proactive early on in gaining the support of the independent restaurant community. We have had meaningful, inspiring conversations on how we can make real change. Conversations on a more sustainable small business community, cutting the red tape on both sides of the counter. We feel confident Traci will allow the seat at the table CD11 restaurants have long awaited for.
Eddie Navarrette
Vice President of the Independent Hospitality Coalition
Pacific Palisades Dog Park Working Group (PPDPWG)
Pacific Palisades Dog Park Working Group (PPDPWG)
It is with pleasure that the Pacific Palisades Dog Park Working Group is pawsitively endorsing Traci Park as city councilmember for CD11. She is the right person for the job and ready to tackle all our community issues, great and small, including getting us a dog park in the Palisades! She is what we need on all levels to get things done! We will be voting for, and supporting, Traci Park in the November 2022 elections. BARK for PARK!!!
Leslie Campbell, Lynn Miller Hylen, Carol Ross
Pacific Palisades Dog Park Working Group (PPDPWG)
Culver City Firefighters Local 1927
Peace Officers Research Association Of California
Peace Officers Research Association Of California
Traci Park will be an excellent District 11 Los Angeles City Council member, especially in regard to the issues involving public safety. As public safety officers, we appreciate her willingness to keep the avenues of communication open and for her concerted efforts to seek our input on issues involving public safety and law enforcement. These qualities make her truly deserving of the PORAC endorsement.
Brian R. Marvel
PORAC President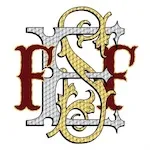 El Segundo Firefighters Local 3682
The Greater Los Angeles REALTORS® believes that Traci Park is the right choice for Council District 11 because of her leadership and understanding of our core issues of increasing homeownership opportunities, protecting private property rights and promoting small businesses. We urge every resident of Council District 11 to vote for Traci Park for City Council.
Los Angeles Area Chamber Of Commerce
Los Angeles Area Chamber Of Commerce
Traci has clearly demonstrated to the L.A. Area Chamber that she values Los Angeles' major employers and job producers as partners in helping bring greater prosperity to the residents of CD11, and that she is committed to providing the CD11 workforce with new and affordable housing options near where they work in order to help fight climate change. We look forward to working with Traci as CD11's next Councilmember and strongly urge voters to join us in supporting her.
The Chamber represents more than 1,400 Los Angeles-based member companies with over 650,000 employees.
California Coalition of Law Enforcement Associations (CCLEA)
California Coalition of Law Enforcement Associations (CCLEA)
Traci Park's commitment to protecting public safety, and her depth of experience and understanding of law enforcement's unique challenges and professional standards, will make her the leader local communities deserve. On behalf of our 40 member police associations and 150,000 peace officers, we are proud to endorse Traci Park for Los Angeles City Council.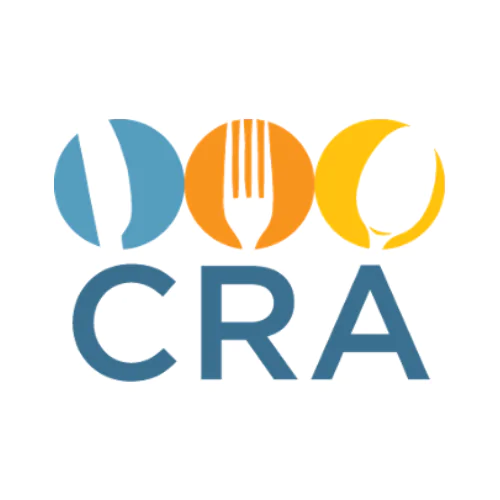 California Restaurant Association (CRA)
California Restaurant Association (CRA)
The Los Angeles Food and Beverage Political Action Committee has voted to support Traci Park for Los Angeles City Council District 11 and we look forward to working together to help create a favorable policy environment for the long restaurant recovery ahead.
Lynne Davidson
L.A. Food and Beverage PAC Trustee, representing CRA
Santa Monica Police Officers Association (SMPOA)
Santa Monica Police Officers Association (SMPOA)
The Santa Monica Police Officers Association is proud to announce it is endorsing Traci Park for the Los Angeles City Council District 11 seat. Crime knows no boundaries and the SMPOA is endorsing Traci because she is uniquely qualified and will support a strong working relationship between the LAPD and the SMPD that will make the residents of Traci's council district and Santa Monica safer."
Sgt. Gerardo Leyva
Chairman of the SMPOA
We are excited to endorse Traci Park to be our next City Councilmember for District 11. She has spent the last year on the ground meeting people, listening, and preparing to implement change on Day 1. Traci has proven she is ready to do the work, she has the most support, and we need to ensure a victory for her on June 7th.
Katrina Schmitt
Lead Proponent
Nico Ruderman
Lead Proponent
Association of Los Angeles Deputy Sheriffs (ALADS)
Association of Los Angeles Deputy Sheriffs (ALADS)
The Association of Los Angeles Deputy Sheriffs is proud to join our fellow law enforcement partners in supporting Traci Park in her race for Los Angeles City Council in District 11. We recognize Traci's years of experience working with public safety officers and are confident that she will make policy decisions designed to keep neighborhoods on the Westside safe.
James Wheeler
ALADS President
LAX Coastal Chamber of Commerce
LAX Coastal Chamber of Commerce
We have continually been impressed with Traci's tenacity for making the region a better place. She has worked hard to get to know the community and the many businesses that make the LAX Coastal area what it is today. Most importantly, Traci has been an active listener and knows the vital role that the LAX Coastal Chamber plays in helping our local economy thrive. We look forward to our partnership as we make CD11 the best place to work and live in Los Angeles.
Chad Maender
LAX Coastal Chamber President/CEO
Hollywood Chamber of Commerce
Hollywood Chamber of Commerce
The Hollywood Chamber of Commerce PAC is proud to endorse Traci Park for City Council. The Hollywood Chamber is more than the caretaker to one of Los Angeles' marquee tourist attractions, the Chamber also represents and advocates on behalf of hundreds of L.A.'s small businesses, the lifeblood of our local economy. The Hollywood Chamber and it's PAC look forward to working with Traci to advocate on behalf of L.A.'s small businesses to help them reimagine and rebuild for their future and for ours.
Aaron Green
Chair, Hollywood Chamber of Commerce Political Action Committee
California Association of Highway Patrolmen (CAHP)
California Association of Highway Patrolmen (CAHP)
Through your actions, you have demonstrated a real concern for the safety of the public and the members of our Association. We look forward to continuing our fine working relationship with you in the years to come.
Rick Labeske
President, California Association of Highway Patrolmen (CAHP)
I couldn't be prouder to support Traci Park because she's a leader who understands that we have to put people over politics. I know the challenges the 11th District faces, and Traci is a pragmatic problem solver who will work with people across the ideological spectrum to meet those challenges and get things done.
Antonio Villaraigosa
41st Mayor – City of Los Angeles
I am proud to endorse Traci Park for CD11. Traci has the right stuff for the Westside and we need her advocacy for the residents of CD11 on the City Council. She is a smart, sensible leader who will help bring compassionate and efficient solutions to the most pressing problems facing our City. She is a voice of reason who will engage with her constituents in the district and work hard to achieve changes that benefit everyone. Traci is ready to bring her strong work ethic and hopeful vision to City Hall.
Joe Buscaino
Los Angeles City Councilmember, District 15
I am proud to endorse Traci Park because she will be a champion for residents of Council District 11 and for everyone in Los Angeles. Traci is a fighter and a consensus builder, two skills that will serve her well as she works with a new mayor and the City Council to take on the extraordinary challenges facing LA today.
As the City Controller, I have worked hard to support local businesses and job growth. I know Traci will not only work overtime to support LA's local businesses but do so in way that prioritizes our diverse economy, working people, and small businesses owned by women, LGBTQ+ individuals and people of color.
Ron Galperin
LA City Controller
Traci is honored to be endorsed by Democrat John Chiang, who served as our state Treasurer and Controller, where he worked to save taxpayers millions of dollars.
John Chiang
Former California State Treasurer and Controller
Traci Park is the best woman for the Council. She'll be our voice for future progress in LA…not an echo of past failures.
Dr. Carmen Estrada Schaye
First Vice President, National Women's Political Caucus
I think enforcement is a compassionate solution because it gives us a way to quickly get people off the street and get them treated instead of just continuing to suffer as they are right now. That's one of the major differences between Erin and Traci. I think that she would do everything she could to enforce 41.18. Erin feels differently about it. It's a good thing that Traci has support across the board from law enforcement. It's a big factor as to why I'm endorsing her and as to why I think the whole community should consider that as well.
Mike Newhouse
Former CD11 City Council Candidate and longtime Westside community leader
As a long-time environmental and community activist; as a member of the founding team of the Mar Vista Community Council (MVCC), and now a MVCC Board member representing Zone 2; as the Co-founder and Director of Concerned Residents Against Airport Pollution, and as the President of the North Westdale Neighborhood Association, I am well aware of how important it is to have a CD 11 Los Angeles City Councilmember who will listen to constituents and who will represent their concerns honestly, intelligently, and with a positive attitude. That's not asking a lot, and it's what the job entails. Again, I know how important it is to have communication with our City Councilmember.
I had the privilege and honor to have moderated both recent MVCC CD 11 candidate forums. Both forums received high praise. After listening to and speaking with both candidates who are running to represent CD 11 on the Los Angeles City Council, I feel ready to endorse a candidate.
I do not take lightly making any endorsement, and certainly not one that goes to the core of what the future direction our councilmember will take.
There are many reasons why Traci Park is in my opinion, by far, the candidate who will better serve CD 11 as well as the City of Los Angeles. She threw her self into the race for the right reasons, and she has consistently run a campaign that focuses on the issues, rather than attack her opponent, and she is realistic about what she will be able to do as a council member. On the trustworthiness scale, I am confident Traci Park scores very high, and that is critical in order to have a working relationship with all CD 11 constituents and all CD 11 Neighborhood Councils.
Traci Park has a positive and pleasant personality. She is an excellent public speaker. These are invaluable attributes when interacting with other councilmembers, the mayor, and all the other Los Angeles elected officials and administrations (including state and Federal), as well as the public. At the same time, I see her strength. That bodes well for her being able to achieve her goals as well as our goals.
Please don't be fooled by the efforts to categorize and cubby-hole Traci Park politically. Los Angeles City government is not partisan, and I certainly do not agree with the definitions of the categories being tossed out there like pasta on the wall, hoping that they will stick. Can you define progressive? There are so many different views nowadays.
If you want specific answers about the candidate's views etc., contact their campaign office.
Indeed, we are responsible for the future direction that our government will take. Please be thoughtful and diligent. We have a lot of work ahead of us, and again, I am confident Traci Park will be, by far, the one who will work with us to represent CD 11 on the Los Angeles City Council.
Martin Rubin
Mar Vista Community Leader
Traci Park is honored to be endorsed by Rob Katherman, and looks forward to working with him on our crucial groundwater supply issues, including efforts to increase our use of reclaimed water.
Rob Katherman
Director, Water Replenishment District (WRD)
I have seen firsthand how the current approach in CD11 is failing the community. In order to solve the growing homeless and drug crises, it will take all of us working together. Traci Park is committed to working with public health, law enforcement, elected leaders and community stakeholders to secure housing, expand shelter and fund treatment while respecting public safety for all. I've been homeless. I've struggled with addiction. And now, as an advocate for recovery, I can't think of a better person to represent CD11 than Traci Park!
Tom Wolf
Recovery Advocate, San Francisco
I have volunteered at the VA for 15+ years, where my focus has been homeless veterans for the last 12+ years. I contacted Traci Park to share my insights and she responded within hours. I learned that she has met with surrounding neighbors to listen to their concerns, and she is very knowledgeable about the progress of housing that is underway on the VA campus as she has gone there in person to learn about it. She said "homeless" and "veteran" are 2 words that should never go together. She is committed to doing right by our veterans. That's why I'm endorsing Traci for LA City Council.
Beth Pierik
Brentwood Veterans Administration Volunteer
Traci is the most competent candidate running for City Council. CD11 needs her passion to serve.
Guy Okazaki
Venice
In my work as a security guard near the Venice boardwalk, I've had many encounters with homeless folks. One resulted in me losing a Finger. I'm a Firsthand witness to our ongoing mental health and drug use crisis and I'm so glad that people such as Traci Park are stepping up. I know she resigned from her successful law partnership to serve our community. Thank you so much, Traci.
Tariq "T" Ali
Venice
We are filmmakers – Catherine is well known in Venice as the film maker behind Lords of Dogtown. Venice is our 'hood and we know Traci has our best interest in getting Venice back to where it used to be. We know the importance of good leadership.
Jamie Marshall and Catherine Hardwicke
Venice Filmmakers
I'm backing Traci because I've seen firsthand how she views her primary role as advocating for the residents of CD11, not her own ideological agenda. She's an amazing listener, has a brilliant legal mind, and will work to build coalitions. The Westside will get a fresh start with Traci."
Justin Gordon
Del Rey Resident, LA County Bar Association Barristers/Young Attorneys Executive Committee Member*
Traci Park is a true Democrat who believes in hard work, equal opportunities, and giving those who are struggling the tools to succeed. Traci is ready and capable of helping CD11 rebuild into a fruitful community with us by her side.
Chie Lunn
Venice Neighborhood Council*
I've seen how much Traci cares about Pacific Palisades, because she's been out here many times to learn what matters to all of us who live here. And I know she's done the same thing all over our district. She's warm, compassionate, and accessible. I totally trust her to represent our interests at City Hall.
Krishna Thangavelu
Beaches and Parks 4 All
It is my honor to endorse Traci Park for a seat on the LA City Council because I believe it is important for the constituents of the 11th district to vote into office an individual capable of restoring the deficits suffered over the past two terms. Traci has great intellect, knowledge of the district's geography, demographics, and unique issues – and she has comprehensively researched remedies for district problems that would benefit us all.
Allan Zuckerman
Retired LA County Sheriff's Deputy
I've personally known and worked with Traci Park for many years. She is a leader on public sector issues and a highly skilled attorney. She will bring her years of experience solving complex municipal problems to the Los Angeles City Council, and I know she will fight to best serve her constituents.
Brock Avery
Former Assistant Chief of Police for City of Ventura
Traci Park was the first person to step into the ring against the failing reign of Mike Bonin, and has been on the front lines of this battle since Day 1, engaging communities and showing true leadership. That matters. CD11 deserves a councilmember who will always be on the ground, focused on common sense, and leading from honesty and a community-first approach. Traci will do that.
Craig Greiwe
Mayoral Candidate and Founder, Rise Together
Traci and I both share the commitment to being laser-focused on making our communities safer, cleaner, and addressing the diversity of needs for the unhoused. Our neighboring districts' approach on these topics are key, and Traci has shown she's ready to address them on day one.
Lana Negrete
Santa Monica City Council
The relationship between Santa Monica and CD11 is absolutely vital to the success of LA's Westside. Traci's vision follows our shared values and I look forward to working with her to solve homelessness and make our communities safe.
Phil Brock
Santa Monica City Council
CD11 needs to "Park It" with Traci Park because we need our parks to be safe from homelessness and crime. The same can be said for our streets, which have become "mean streets" instead of walkable streets. Kindness, conviction, and unity should be the hallmark of a council district that wants to fix, and not merely exploit, problems that impact all of us. We need a Councilmember who listens, and who isn't tone-deaf to those who are suffering on our streets – or who don't want live in daily fear of increasing crime and decreased quality of life. We need CD11 to be a place for people to move to, and not flee from.
Ken Alpern, M.D.
Mar Vista Community Council (MVCC) founding member and 15-year board member, and former co-chair of the MVCC Transportation, Planning, and Outreach Committees
Traci is a dream candidate for CD 11. She is smart, talented, and will dig in. Traci deeply understands and is passionate about the issues, including how important local businesses are to our economy. Best of all, she is outside of the "politics as usual model" and will absolutely get our community back on the right track.
Chris and Lisa Bonbright
Café Gratitude Venice
Traci Park is a rational, pragmatic, fact-based person with a practiced legal mind who can fix the district's problems. I endorse Traci Park.
Ed Cirino
Del Rey homeowner
"Traci Park is the only candidate who can provide a fresh perspective and renewed enthusiasm to lead CD11 and Los Angeles into a future that adequately addresses the complex problems we face. Whether that's resolving homelessness in our public spaces, reassessing the dwindling effectiveness of city services, or re-engaging the community in local governance, she has the intelligence, clarity and tenacity to make changes happen.
Brennan Lindner
Friends of Venice Boardwalk, Venice Chamber Board of Directors, Venice Neighborhood Council (former)*
Traci's campaign for Los Angeles City Council District 11 has gained momentum because it is built on bringing more responsiveness and accountability to City Hall – a mandate from residents that she has shown the ability to deliver on. I'm confident she's the right person for the job and I'm proud to support her campaign.
Fiona Ma
California State Treasurer, CPA
One of the single most important responsibilities we have as public servants is to ensure safe streets in neighborhoods across Los Angeles. Traci will be an important public safety partner that will work tirelessly to ensure greater accountability and response to directly address the needs of her district, regardless of what zip code you live in.
Monica Rodriguez
Los Angeles City Councilmember, District 7
Traci Park is humbled to receive the support of Yvonne Burke, someone who has been a pillar in public service in Los Angeles and a trail-blazer for African-American women.
Yvonne Burke
Former United States Representative
I'm endorsing Traci Park for Los Angeles City Council. While others have just talked, I know Traci to be a consistent and tireless worker for safer streets and real solutions to the homelessness crisis. She is by far the best choice to restore safe streets for the Westside.
Mike Gatto
Assemblyman (Ret.)(D-Los Angeles)
I'm very pleased to endorse Traci Park. I have gotten to know her quite well between the visits she has made to the Venice Farmers Market that I have managed for the past 35 years, at tree maintenance and plantings, in her contributions to the public meetings hosted by the Venice Neighborhood Council and as a candidate in common with her at several debates and candidate forums. I believe she says what she believes in and is an exceptional listener that has the ability to unite people often with opposing opinions. I believe she is the light at the end of a long dark tunnel of Westside leadership. I hope you will join with me and vote for Traci on November 8th.
Jim Murez
Former CD11 City Council Candidate and Venice Neighborhood Council President
I have had the privilege of getting to know Traci very well since she began her campaign in July 2021. She has been consistently straightforward, honest, hard-working, and strong, and she cares about CD-11 and everyone here. She is also highly competent, experienced, and insightful. I am honored to give her my enthusiastic endorsement. She has earned it.
Paula Gerez
President, Neighborhood Council of Westchester/Playa*
As a neighbor to Mar Vista and Venice, I have many friends who live there and have been frustrated over the last several years of the current council members disconnection to the residents of the community. I know Traci will put the majority of the community first in decision making and not the small vocal minority. This was something I worked hard to do serving Culver City for 8 years.
Jeff Cooper
Former Mayor – City of Culver City
After working for the City of Los Angeles for more than 30 years, I know what empathetic, yet strong and decisive, female leadership looks like in City Hall. I know that Traci Park will bring that leadership and balanced approach to the challenging quality of life issues we face on the Westside. We need more women as our representatives in Los Angeles, and I trust that Traci will lead on issues important to women, families, and our community.
Michelle Hahn
Former First Lady of Los Angeles
Traci Park is firmly committed to a robust and healthy community college system that provides an important path forward for all Angelenos. She is very proud to be endorsed by its leadership.
Gabriel Buelna
President, LA Community College District (LACCD) Board
Andra Hoffman
Trustee, LA Community College District (LACCD) Board
Traci Park is honored to have earned the endorsement of Steve Soboroff, whose long record of public service and philanthropy has benefitted so many Angelenos.
Steve Soboroff
Los Angeles Police Commissioner
I am proud to endorse Traci Park for City Council. As someone who grew up on the Westside and has lived in LA for over 40 years, I am confident Traci will fairly and faithfully represent her constituents and work every day address the shared concerns of Angelenos across our City.
Josh Geller
President, Los Angeles City Attorneys Association*
Traci's enthusiasm for turning around WLA and our entire city is contagious. We are lucky to have a future mayor in our midst.
Kathleen Maguire Miller
Former Deputy to Mayor Riordan
As one of the 5 proponents of the Bonin Recall, I have been extremely critical of Mike Bonin. I live by the VA and during COVID, the VA encampment blew up to 70 tents. I saw rats, human feces, trash & debris everywhere, heard domestic violence disputes regularly, etc. I contacted Bonin to see if he could help. Of course he didn't respond. Traci stepped in & has been extremely willing to meet with neighbors. She cares & is 1000% more responsive than Bonin. I could go on for hours about why she's better than Darling.
Daren Reifsneider
Brentwood Community Council*
Traci has a deep and nuanced understanding of homelessness. She gets that it's both cruel and inhumane to leave people deteriorating in encampments year after year when there are efficient, effective and immediately available solutions like Haaven (a privately funded solution where we housed 180 people in just three years with an 80% success rate). We know that Traci will fight to move people off the streets and into safe environments where they can begin to work through the trauma that made them homeless in the first place. Whether it's shared housing, micro-communities, or supportive housing, Traci won't just talk about these options, she'll take action to help.
Traci knows there are available solutions to help people recover from life on the streets. And she has the will to implement them.
Heidi Roberts and John Betz
Founders of Haaven Shared Housing
We need somebody who's going to stand up, not just for housed residents but to get unhoused people into the supportive housing that they need right away. It's an emergency. It needs to happen right now, not five years from now. I support Traci Park because I know her well and she's a compassionate person who will help everyone.
Collette Bailey
25-Year Venice Resident
It's my honor to endorse Traci Park for Councilwomen of CD11. Working in community outreach for the past 20 years here in Los Angeles, we've truly witnessed a negative shift in homeless and crime within CD11. We need Traci's leadership, character, and passion for the people, to assist us in shifting to the next gear, here in Los Angeles. Join me this November as we make CD11 safer for the residents and vote for Traci Park.
Clint Carlton
Resident of CD11
Traci has been visiting residents in the Palisades this past year and from the first time I met her I liked her. She came to hear what we thought and what we needed! She responded to our concerns in a way that showed me she was listening and understood our concerns. Traci's vision puts families and communities first and that's what CD 11 desperately needs. I support her 100% and urge you to do the same.
Barbara Kohn
Current president, Pacific Palisades Historical Society; former president, Pacific Palisades Community Council; member, Pacific Palisades Design Review Board; former president, Pacific Palisades Residents Association; Prop K representative, CD 11 north (15 years)
Traci Park is the only candidate in the race who is bold enough to do what needs to be done on the issue of homeless and related crime and safety issues. She has a clear vision for a better CD11. She is a true stakeholder in our community, not a politician trying to ride the merry-go-round of a life in elected office.
Bob Carlson
CEO, Arbor Collective
One of the things I like best about Traci is the way she works to unite the residents of CD11. She's been to the Palisades many times, and I know she's done the same all over the district. Instead of pitting neighborhoods against each other, Traci brings people together to achieve our shared objectives."
Sharon Kilbride
Santa Monica Canyon Civic Association & BOCA Neighborhood Association*
I've been a close observer of the CD11 political scene for over 30 years and Traci is right up there with the best. She is smart, she does her homework and she knows the issues. Traci also has the grit to get things done that need to be done. Traci will make us proud again; I look forward to seeing her become our next councilmember.
Jeff Hall
Brentwood
"I am supporting Traci Park because she has the skills, experience, and passion to effectuate much-needed change. We need a leader who respects the voices of the community as a whole, and can address matters responsibly and with compassion. She will make sure to provide the services and resources needed for the unhoused and clean up our city and make it safer for everyone.
Theresa Torrance
Neighborhood Council of Westchester/Playa*
Because of how Councilmember Bonin treated Mar Vista, and how he deceived us, I was very cautious at first. Upon meeting Traci and talking to her, I got an immediate sense of her sincerity and goals. Traci led the pack by MONTHS to battle Mr. Bonin. She was new to the campaign trail, listened and answered questions with honesty. Although she was from Venice, she quickly understood and listened to the failings, downward spiral, and frustrations we were – and still are – experiencing in Mar Vista. I could tell that she was not in this only for her and Venice. I sensed she knew that this job was going to be a commitment to ALL of CD 11.
At this point I have seen her speak at least 10 times. At every event, she was sincere. At every event, she did not sound like a recording. She listened to every group's unique issues and problems while showing an understanding that we all have things in common. We all are experiencing fallout and negative impact from the failure of leadership in CD 11 for the last 7 years. It is a huge job to tackle, to steer this ship right.
I have heard her time and again say that she will follow the law, and enforce the law, to the benefit of ALL of us. She knows that it does no one any good to have people live on the streets. She has explained how she will work to provide care and resources to those in need. Traci has shared her phone number, her email and her time. She knows that laws are put in place, not to be ignored, but to be followed for the greater good. I know she will be very busy once she is elected. I do not expect her to answer every call and email. But I trust her to read and listen to our concerns. I trust that she will not live in a bubble in her office and she will do her very best for ALL residents, business owners and stakeholders in CD11.
I am of an age where I have seen and met my share of BS'ers. After listening to a person, I mostly can sense if a person is out for their own agenda, or if they are sincere in their goals that involve others. Traci Park is genuine.
I care so much for my community. I grew up here, went to school here, raised my kids here, and still live here. We need new leadership with new goals. We need someone who will represent ALL of CD 11 and not just choice groups. We need someone who appreciates and treasures what an amazing place this is to live, work and play. We need Traci Park to represent us.
Please vote for Traci Park. She is from our community and cares for it as much as we do.
Carolyn Honda
Mar Vista Resident and 1978 Graduate of Venice High School
I worked side by side with Traci for a number of years on complex and serious legal cases. She was an exceptionally sharp and intuitive co-counsel. We achieved positive results for our clients on some very difficult issues.
Raymond E. Hane III, Esq.
California Employment Counsel, APC
I have had the privilege of working with Traci Park for over 20 years in her capacity as counsel to some of the largest municipalities in Southern California. In this capacity, Traci worked closely with elected and appointed officials throughout California. She developed a deep network of colleagues who respected her legal acumen and practical approach of addressing legal challenges grounded in public policy. She also gained a profound insight into the workings of governmental agencies ranging from small local districts, large cities and counties rivaling the size of the City of Los Angeles, to sprawling state and federal governing and regulatory agencies.
Traci was always a zealous advocate for her clients. While we often found ourselves on opposite sides of legal disputes, she approached each conflict as a problem to solve quickly and efficiently. Traci is one of those rare individuals who will assume her position on the City Council with a keen knowledge of City operations, budgeting, and services.
Traci will be as faithful a public servant as she was a practicing attorney. We can confidently rely on Traci to protect the public treasury and preserve the public trust.
Arnold P. Peter
Attorney At Law, Peter Law Group
Jamie Apodaca – Los Angeles
Daniel Aronson – Pacific Palisades
Kenny Arroyo
Stephanie Baker – Venice
Karen Barber – Venice
Brad Barber – Venice
Brian Bean – Venice
Wendy Berger – Del Rey
Steve Bicknell – Del Rey Residents Association, Del Rey Neighborhood Council *
Michelle Bisnoff – Chair Emerita, Brentwood Community Council *
Ken Bisnoff – Brentwood, Co-Founder of U.S. Telepacific Corporation
Natalie Bolton – Playa del Rey
Rosina Boulos – Los Angeles
Craig Brill – Los Angeles
Connie Brooks – Friends of Venice Boardwalk, Venice Beach BID Board Member *
Pamela Brown – South Brentwood Residents Association *
Alexys Buckner – Mar Vista Neighborhood Association *
Leslie Campbell – Pacific Palisades
Shirley Burke – Los Angeles
Devin Burke – Los Angeles
Peter Carpenter – Venice
Tracy Carpenter – Venice
Alexa Carrington – Playa del Rey
Lisa Carrington – Playa del Rey
Russ Carrington – Playa del Rey
Scott Cartier – West LA
Frank Channel – Los Angeles
Paul Chorley – Playa del Ry
Maria Coray – Venice
Thomas Corte – Los Angeles
Keith Craven – Pacific Palisades
Steve Cressman – Los Angeles
Bailey Cunningham – Mar Vista
Jacob Davidson – Westchester
Karen Davidson – Westchester
Maria Davis
Frank Defurio – Venice
Brennen Degnes
Shelia Delshad – Mar Vista
Silvia Dretzka – Los Angeles
Serge Dubovitsky – Los Angeles
John Edwards –Playa del Rey
Jeff Elder – Westchester
Nancy Ellin-Edwards – Playa del Rey
Judy Esposito – Venice
Bryce Fallen – Venice
Lisa Farris – Playa Del Rey Neighbors *
Michael Fisher – Westchester
Nancy Freedman – Chair Emerita, Brentwood Community Council
Mark Galanty – Venice
Mickey Gallagher – Venice
Robert Gannon – Venice
Glenn Garman
Jason Geater – Venice
Jan Haagen – Playa del Rey Community Above Profit *
Lucy Han – Playa del Rey Community Above Profit *
Doug Glover – Playa Vista
Jonathan Golding – Playa del Rey
Brenda Green – Westchester Loyola Friends of Library *
Steven Gruman – Los Angeles
Lori Guggenheim – Pacific Palisades
Paul Guggenheim – Pacific Palisades
David Hill – Los Angeles
Alison Hino – Los Angeles
Marsha Hood – Marina del Rey
Ester Horompoly – Los Angeles
Mary Hruska – Mar Vista
Hugh Jass – Mar Vista
Ward Jewell – Westchester
Mariko Kahn – Marina del Rey
Renne Kaplan – Venice
Deanna Kargas
Sara Kay – Playa del Rey
Bonnie Keady – Playa del Rey
Jack Keady – Playa del Rey
Deborah Keaton
Sharon Kelly – Mar Vista Resident and Nurse Practitioner
Regan Kibbee – Venice
Sue Kohl – Pacific Palisades Community Council *
Cathy Kong – Los Angeles
Deborah Konitsney – Playa del Rey
Lily Laykin – Westchester
Ruth Lawrence – Ladera
Matthew Lee
Daniel Liggett – Venice
Marianne Liggett – Venice
Jinger Lough – Del Rey
Tracie Lyons – Former President, Ladera Heights Civic Association *
Melissa Macfadyen – Venice
Mark Malconian – Los Angeles
Michele Maples – Playa del Rey
Jason Marello – Marina del Rey
Chris Marsocci – Westchester
Andrew Marton – Mar Vista Community Leader
Steve Mason
Judy V. Max – Westchester
Stephanie McCartney – Venice
Jane Meade – Marina del Rey
Constance Merritt – Westchester
Cheryl Mollicane – Venice
Greg Morena – Owner, The Albright at Santa Monica Pier & Former Santa Monica City Councilmember
Isabel Nikko Bean – West LA
Maria Pacheco – Keepers of the Lagoon, Preserving PDR *
Kamran Paydar – Brentwood
Alan Pham – Playa del Rey
Ania de Polerbaix – West LA
Sergio Popovsky
George Poppe – Los Angeles
Rebecca Poppe – Los Angeles
Darrell Preston – Playa del Rey
Mitra Rajabi
Jim Ratliff – Los Angeles
John "Rusty" Redican – Burbank
Jonathan Reitman – Los Angeles
Alan Resnik – Venice
John Revell
Alexandra Reynolds – Westchester/Playa Neighborhood Council *
Rick Rifenbark – Los Angeles
Ron Robinson – Venice
Analivia Roca – Venice
Melissa Rose – Los Angeles
David Rosen – Venice
Paula Rosen – Venice
Marshall Fred Rossmieissl
Patti Salerno – Los Angeles
Joshua Saltzman – Venice
Charlene Samiley – Mar Vista
Roman Samiley – Mar Vista
Francisco Sanchez
Nikki Sanoff – Los Angeles
Rita Satuloff – Venice
Anne Schuckman – Venice
Douglas Scotti
Benjamin Shahrabani – Venice
Daniel Shapiro, Venice
Maria Silvers – Los Angeles
Russell Silvers – Los Angeles
Connie Steppes – Ladera Heights Civic Association, Ladera Heights Community Enhancement Corp. *
Ava Stone – Del Rey Residents Association, Del Rey Neighborhood Council *
Eddie Tabash – Pacific Palisades
Evelyn Taplin – Los Angeles
Christina Tullock – Venice
Eric Udagawa – Los Angeles
Adrianus Van Der Mey
Dede Vlietstra – Pacific Palisades
David White – Venice
Marjorie White – Venice
Brooke Wyard – Pacific Palisades
Cynthia Wylie – Venice
Christopher Yates – Venice
Linda Zale – Los Angeles
Catherine Andrews – Pacific Palisades
Matt Andrews – Pacific Palisades
Eran Benjamin – Los Angeles
Tony Brown – Mar Vista
Martin Burns – Mar Vista
Wheeler Coberly – Los Angeles
Amy Demas – Los Angeles
April Do – Los Angeles
Nick Do – Los Angeles
Margaret Dunne – Pacific Palisades
David Dunne – Pacific Palisades
Monica Fisher – Los Angeles
Luke Fisher – Los Angeles
Renee Foster – Venice
Careen Friedland
Andrew Galker – Venice
Bryan Godwin – Pacific Palisades
Jennifer Green – Marina del Rey
Corree Grodnik – Pacific Palisades
Paul Guggenheim – Pacific Palidsades
Ashley Halverson – Mar Vista
Sarah Handley – Los Angeles
Arvid Harnqvist – Los Angeles
Eric Hartnack – Venice
Aileen Haugh – Pacific Palisades
Steve Hecker – Marina del Rey
Harmony Hoefner – Los Angeles
Jennifer Horn
Carrie Kangro – Mar Vista
Soraya Kelly – Mar Vista
Elizabeth Kemp – Mar Vista
Shawna Kenan – Westchester
Elizabeth Kline-Mullan – Los Angeles
Sheri Lopez – Los Angeles
Nick Marler – Venice
Tannaz Nikravesh-Galker, MD – Venice
Steven Okin – Los Angeles
Karen Peterson – Los Angeles
Scott Powell, MD – Venice
Mathew Satuloff – Venice
Victoria Shaw – Los Angeles
Dan Spitz – Venice
Michelle Taylor – Los Angeles
Robin Weitz – Los Angeles
Dana Zaloom – Pacific Palisades
George Zaloom – Pacific Palisades
(*) Titles are for identification purposes only; no organizational endorsements are implied.
Together, we will renew our vibrant and family-friendly Westside community.